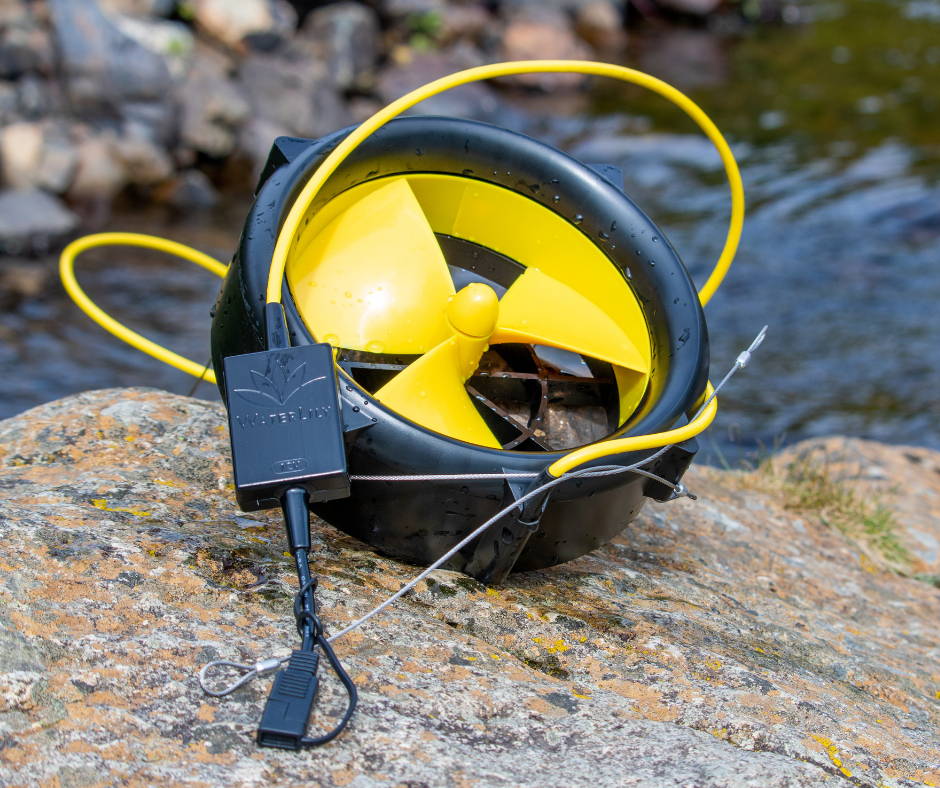 Everything you Need to Know about Connecting WaterLily 12V
October 17 2018
Written by Adam Press - Mechanical Design Lead
So you can hook it up to anything.
We developed Waterlily 12V based on strong feedback and demand from our WaterLily USB customers. Many users wanted the ability to use WaterLily's patented HydroCharge technology to charge all kinds of 12V devices, ranging from high end power banks to just plain old 12V lead acid batteries.

For example:
- We received numerous requests for the ability to charge the Goal Zero Yeti line.
- RV owners wanted to keep their RV batteries topped up.
- Sail Boat owners inquired about keeping their boat batteries charged while under sail.
- Preppers want to know they can harvest power even when gasoline reserves are exhausted.
- Off gridders inquired about supplementing their homes energy demands.

Whatever the end use for the Waterlily 12V, (actually 14.6V output!), we had to choose an appropriate connector that would suit the wide range of customer applications we heard. The last thing we wanted was to use a proprietary connector that forces customers to spend extra money on annoying adapter cables.  

We wanted the most universal option that would be easy for everyone to use; from people with no technical background, to "do it yourself" hobbyists and full on professionals. After some research the choice became pretty obvious:
 
The SAE connector. Industry standard: tough, tried and true.

"The SAE connector is a hermaphrodite two-conductor DC connector commonly used for solar and automotive applications (also motorcycles). It is so named for the Society of Automotive Engineers who created its specifications." — Wikipedia
The Best SAE Adapters for your WaterLily 12V
We wanted to make sure you get the most out of your WaterLily 12V straight out of the box, and have put together a list of some useful adaptors to use WaterLily 12V for a wide range of charging applications!
One of these is included with every Waterlily 12V! It allows you to plug in car accessories to be powered by your WaterLily. Many batteries come with the male connector in the box.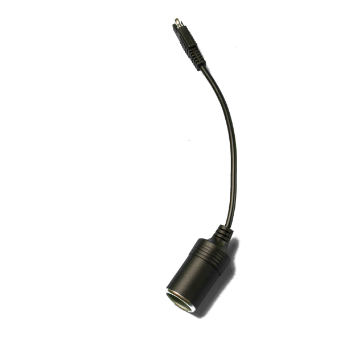 There are all kinds of SAE to USB cables available, so you can use the Waterlily 12V to charge USB devices. If you can't decide between Waterlily USB or WaterLily 12V, this adaptor gets you the best of both worlds.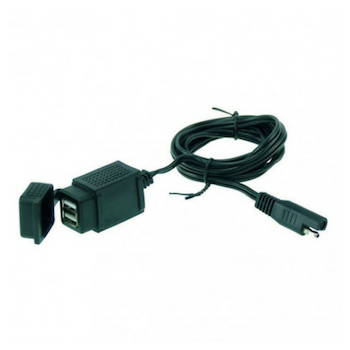 3. SAE to Alligator Clips
Want to easily hook the Waterlily 12V up to lead acid batteries or temporary installations? The versatility of alligator clips lets you connect to just about anything.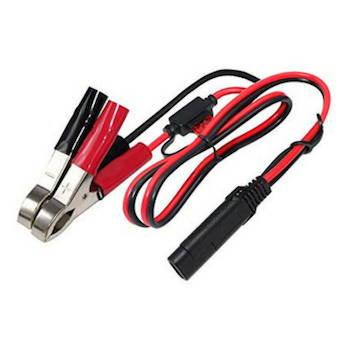 These cables enable you to combine the output from 2 Waterlily 12v's. Or you can combine the output from a Waterlily 12V with a solar panel! Either way you look at it, you're getting more power. Two Waterlily 12V can produce up to 50W.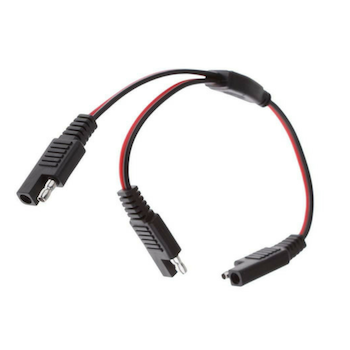 Same principle as above: Combine the output from any combination of up to 4 Waterlily 12V and solar panels. Four WaterLily 12Vs can produce up to 100W. Still not enough? If you are really getting serious, you can feed a Y into a Y! Just make sure you do not overload the current carrying capacity of the wire. (it's usually 18AWG)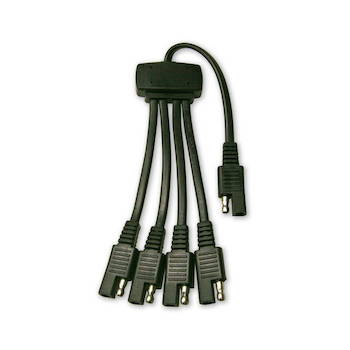 6. SAE to Ring Terminal Cables
Connect your Waterlily 12V to most maintenance battery chargers such as Battery Tender, NOCO Genius, Schumacher, Black & Decker and more.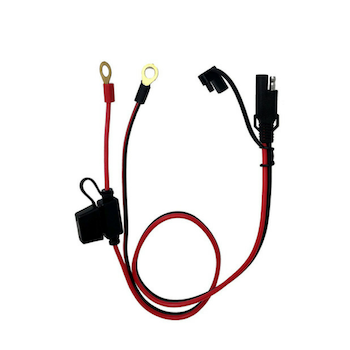 It's an extension cord! WaterLily's cord is 10 feet long, but if you need to extend pick up one of these.
8. SAE to Anderson Powerpole Adapter
Use this in combination with an SAE splitter to combine the output from your Waterlily 12V with a variety of solar panels
Use this in combination with an SAE splitter to combine the output from your Waterlily 12V with a variety of solar panels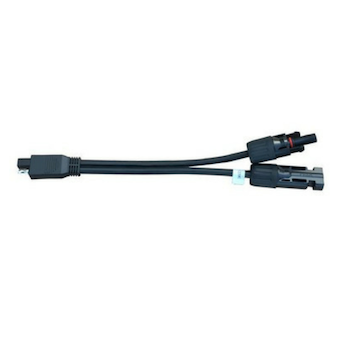 Waterlily 12V is unlocking new ways for our customers to #rechargewithnature.
Think of any accessories we forgot? Any questions of helpful comments? Let us know in the comments below!